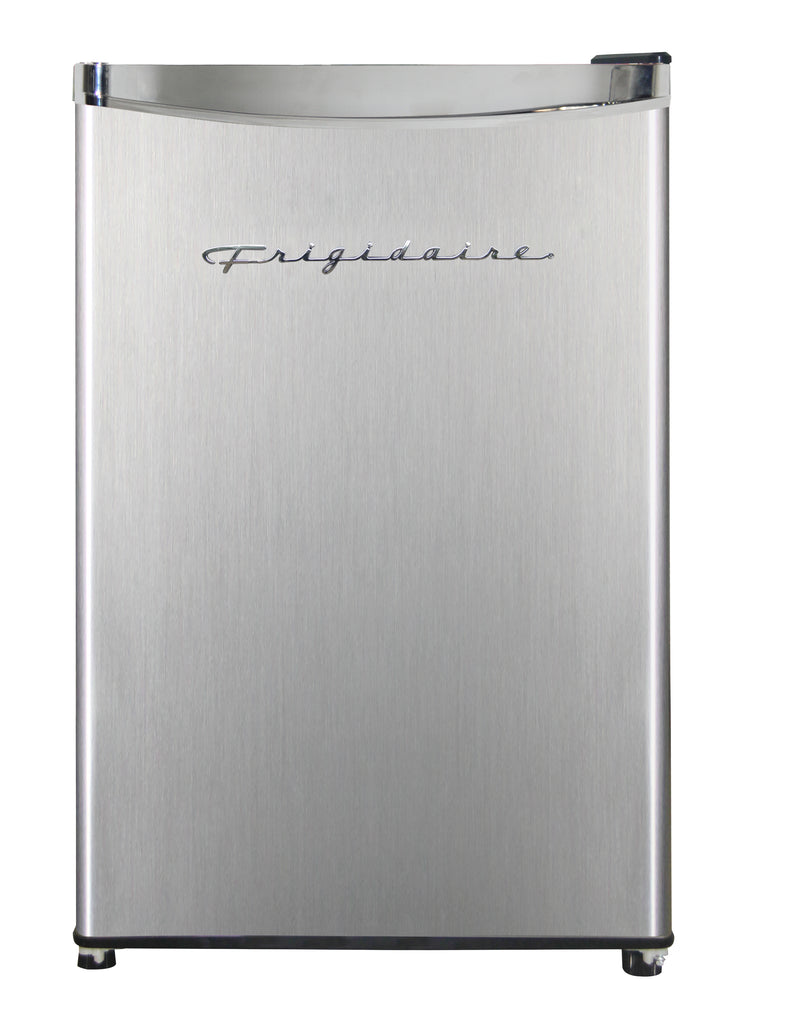 Introducing our newest addition, the stylish and functional Refrigerator with a spacious 3.2 cubic feet capacity (91 liters). This refrigerator provides ample storage space to keep your food and beverages fresh and organized.
With its platinum design, this refrigerator adds a touch of modern sophistication to your kitchen. The retro design elements bring a nostalgic charm, creating a unique and eye-catching focal point in your space. The chrome trim detailing enhances the overall aesthetic appeal, giving it a sleek and polished look.
We care about the environment, which is why this refrigerator is equipped with CFC-free coolant, ensuring an eco-friendly and sustainable cooling solution. You can enjoy a refreshing and cool environment while being mindful of the planet.
Not only does this refrigerator boast a stunning design, but it also offers practical features. The gallon door bin conveniently accommodates tall bottles, making it a breeze to store beverages and large containers. The removable glass shelves provide flexibility for easy cleaning and customization of storage space.
The freezer compartment allows for the storage of frozen foods and ice cubes, providing you with a complete cooling solution in one appliance. The adjustable temperature control gives you the freedom to customize the cooling settings according to your preferences.
Even on uneven surfaces, you can trust the adjustable feet to provide stability and flexibility for perfect placement.
Upgrade your kitchen with this sleek and functional refrigerator, combining style, convenience, and eco-friendliness in one outstanding appliance. Experience the perfect blend of modern elegance and retro charm for a unique refrigerator experience like no other.
Spacious 3.2 cubic feet capacity (91 liters) provides ample storage for your food and beverages


Platinum design adds a touch of modern sophistication to your kitchen
Retro design brings a nostalgic charm to your space
Chrome trim detailing enhances the overall aesthetic appeal
CFC-free coolant ensures an eco-friendly and sustainable cooling solution
Sleek retro design combines style with functionality for a unique refrigerator experience
Gallon door bin accommodates tall bottles, making it convenient for storing beverages and large containers
Removable glass shelves offer flexibility for easy cleaning and customization of storage space
Freezer compartment allows for storing frozen foods and ice cubes
Adjustable temperature control lets you customize the cooling settings to suit your preferences
Adjustable feet provide stability and flexibility for placement on uneven surfaces